A victory for voting rights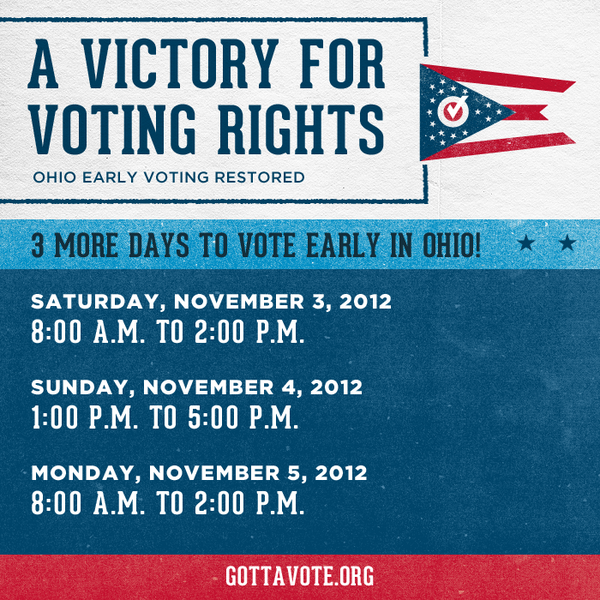 Obama for America released the following statement from General Counsel Bob Bauer in reaction to yesterday's Supreme Court decision:
"We are pleased that the US Supreme Court declined to overturn federal court rulings that every Ohioan be allowed to vote during the weekend and Monday before the election. This action from the highest court in the land marks the end of the road in our fight to ensure open voting this year for all Ohioans, including military, veterans, and overseas voters. We now turn our full attention to educating Ohio voters on when and how they can vote along with presenting the clear choice they face when selecting their next President."
Visit www.GottaVote.com for all the info you need to vote today.